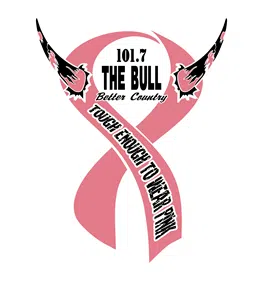 Join 101.7 The Bull as we get ready for Tri-State Rodeo's Tough Enough To Wear Pink night.
"Tough Enough to Wear Pink was created by entrepreneur and breast cancer survivor Terry Wheatley in 2004 with Karl Stressman, former director of special events for Wrangler and former commissioner of the Professional Rodeo Cowboy Association (PCRA) to bring the sport of professional rodeo and the western community together to rally against breast cancer…TETWP has empowered rodeos and western events in the U.S. and Canada to focus attention on the need for a cure.

To date, the campaign has raised over $26 million dollars for breast cancer charities, much of which stays right in the community."
This is your chance to give back to our community. Come out and grab your shirts at any of the locations below.
Tough Enough To Wear Pink Locations: