Would You Jump Into A Hole From 46 Feet Up?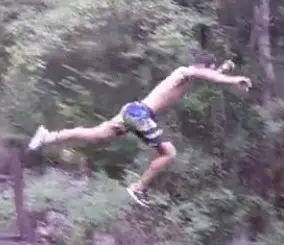 October 04, 2018 05:00 pm
Jeremy Nicollin decided this was a good idea. Look really close and see how close he came to getting the side of a hill in his face. He didn't, so I guess that makes it a success. DO NOT TRY THIS...EV...