Remember When Mom Said That Her Cookie Recipe Would Be Shared Over Her Dead Body?....Well....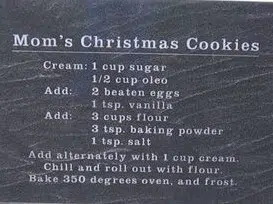 October 03, 2018 05:00 pm
Be careful what you say, as someone just might take you up on it. This particular situation the kids kept asking Mom to share her cookie recipe and her response was, as you would expect, "Over my dead...