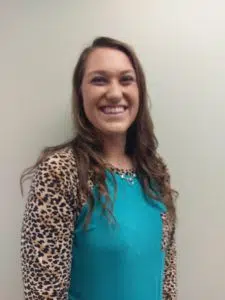 Hello everyone! My name is Paisley and I'm excited to join you from the beautiful state of Colorado, which I'm going to miss dearly. I spent the first part of my career as a television reporter and thought radio would be a refreshing change. I'm excited to start my radio career out here. There is really only one thing you need to know about me… I love the four C's! Coffee, Cows, Country Music and Cowboy Boots… in that order. Ok, there is a lot more to me than that. In college, I thought it was pretty great I could get a degree in talking and that's why I am where I am today.
Favorite Movie and TV Shows: My mom and I are the ultimate Gilmore Girl fans and can probably quote every episode word for word. I also love the Heart of Dixie, The Blindside, Princess Diaries and Trading Places.
Favorite Sports and Activities: I grew up playing every sport under the moon, but football is my favorite. It's hard to pick a favorite team, but I love the Broncos and Steelers. There are many pictures out there of me playing soccer, basketball, softball and track. I also love going to rodeos and shooting my bow.
Favorite Food: COFFEE, COFFEE, COFFEE and PEANUT BUTTER!! Ok… I'll eat just about anything, especially the sweet stuff that's not good for you!  
Something interesting about you: I absolutely love to travel and see new places. My best friend and I tend to jump in the car and end up somewhere new each time. Most places have cows!!
I'm my daddy's girl and my mama's world, so this move is hard on all of us, but it's an exciting new adventure. I can't wait to get to know you! If you just want to say hello or have a question, please feel free to send them my way!