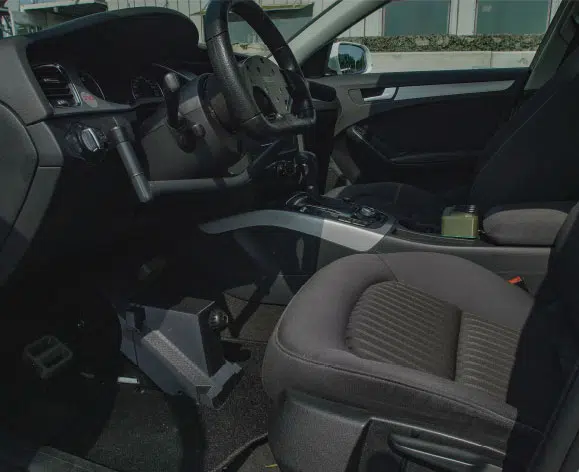 How many of us say, "I would love to work out but I can't find the time."?
Wellllll…I have discovered a new way to work out on your way to work. It is reminiscent of The Flintstones. Why? It is a pedal car.
No kidding.
Imagine never needing to gas up your car? That could save you a TON of money, right. Imagine losing weight while going to Grandma's house. It all sounds strangely enticing, doesn't it? Check it out:
Their website makes the claims:
Most cars can be converted to a pedal car
You can burn 300 calories ever 30 minutes
Creates a healthy lifestyle
You can make it switch between gas and pedal when you need to
So how did this idea come about? From the man who created the concept:
"I work in many cities around the world where a 60-minute-plus car commute, each-way, each day is not uncommon.

  

This is an unhealthy way to waste more than two hours every day.

  

So, I came up with the idea of the FitCar."
Still not convinced? The good time is that you have time to think about it. It is only available in the Netherlands, but you and I both know that it is coming this way at some point, so you might as well be prepared to make the choice.
In the meantime, if you want to check it out, Click Here