After all the stuff you hear in the media that there a number of men who are knuckle-dragging neanderthals and that we need to be better than that. Well….looks like what is being said and what the truth is are different from each other.
A new study by YouGov has determined that women aren't looking for a perfect 10. They would prefer a 5 on a 10 scale. Keep in mind, the study was done with British citizens, so do the results translate to the of the USA? Oh, you'll see. Yelp has decided to open the question to its users.
But first, let's look at the YouGov results: Up first, how attractive do Brits think they are: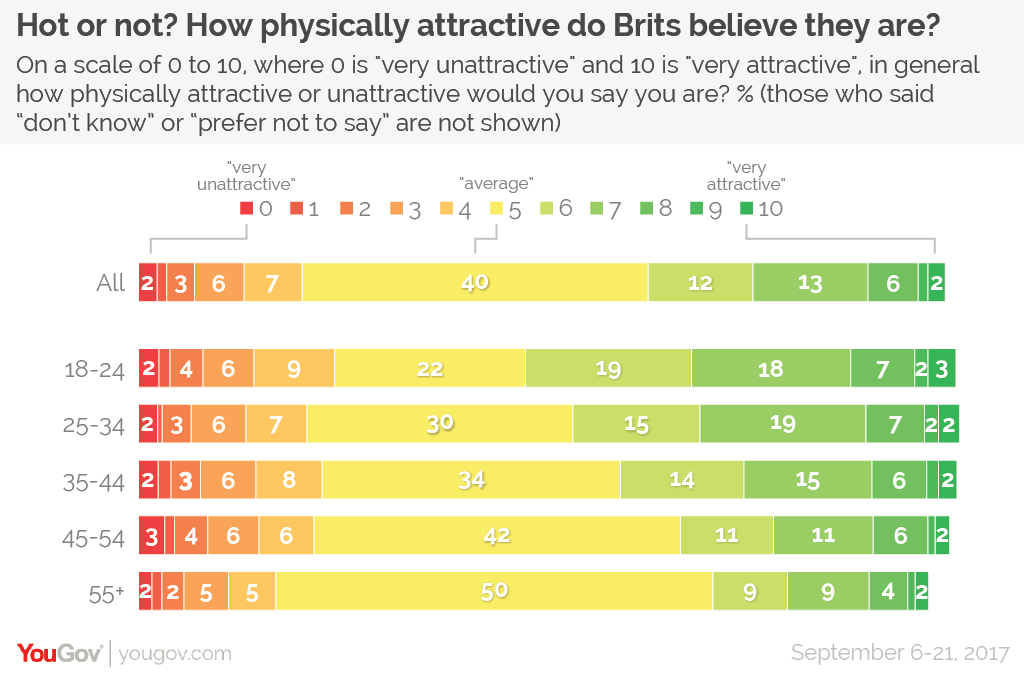 So how they compare to their partners?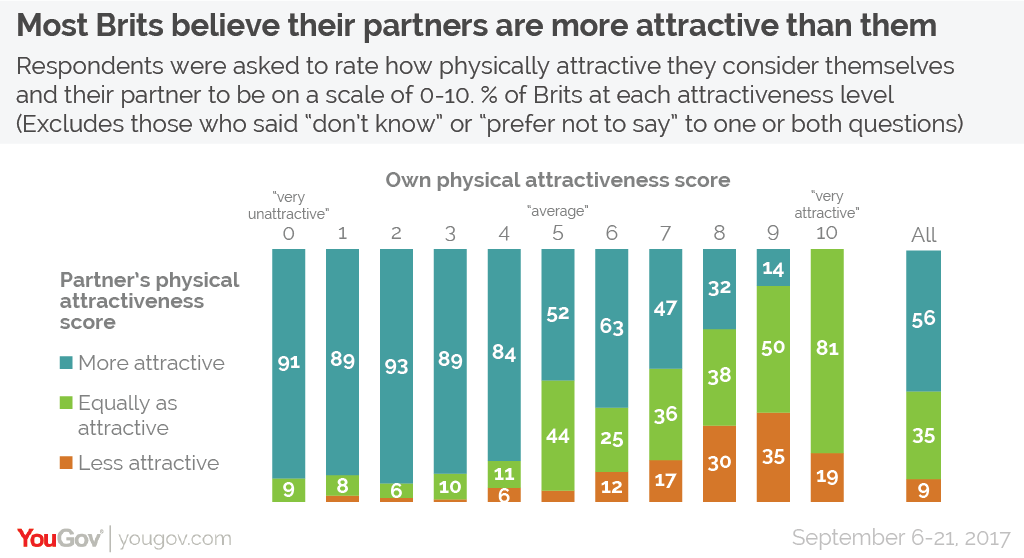 And then we find out that no one is wanting to marry up…rather down.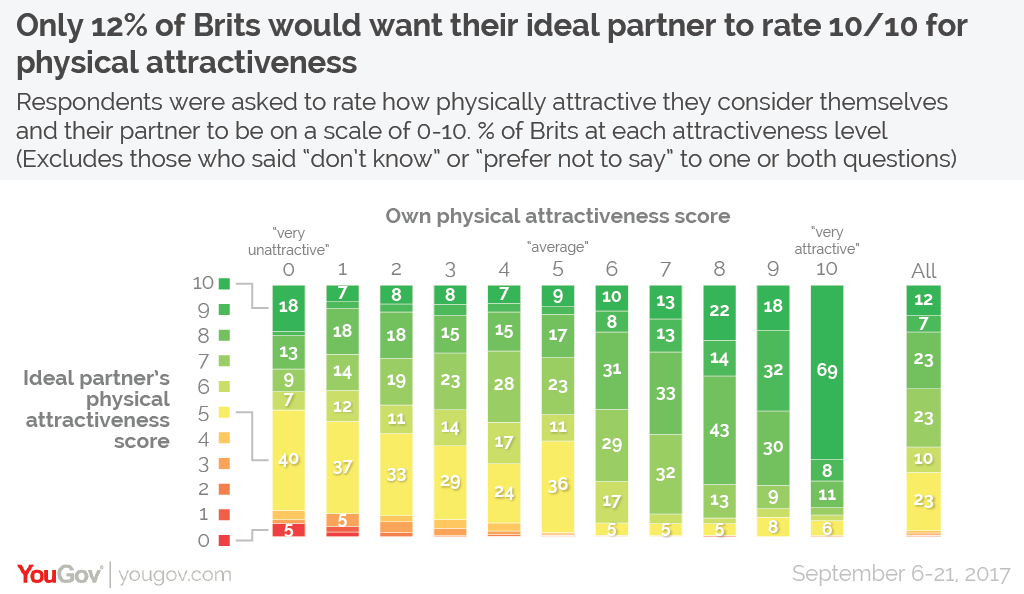 So how does this translate to the USA? Check in with Yelp by clicking here…Looks like there are a lot of people who agree with the study, but the reasons (while many are NSFW) are a bit different.