Imagine being on a train packed with people and someone comes up and drops a letter on you that threatens you life. That is what happened to this San Francisco resident.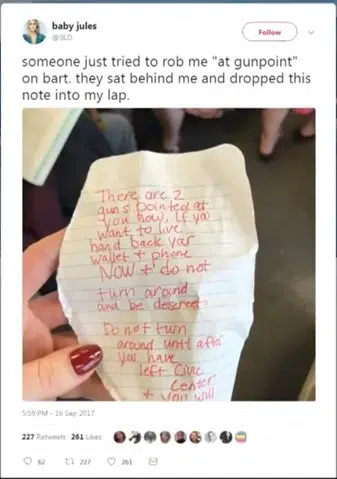 When you see something like this, most people would simply comply. Except Julie, the woman who received this ominous note decided to act quickly and use what she had learned from Law And Order. She knew that causing a scene would probably scare the person who handed her the note, but she thought that she would fake a seizure…and it worked. The supposed gunman fled when people started to ask if Julie was ok.
Her quick thinking saved her life. And who said that watching TV only rots your brain?