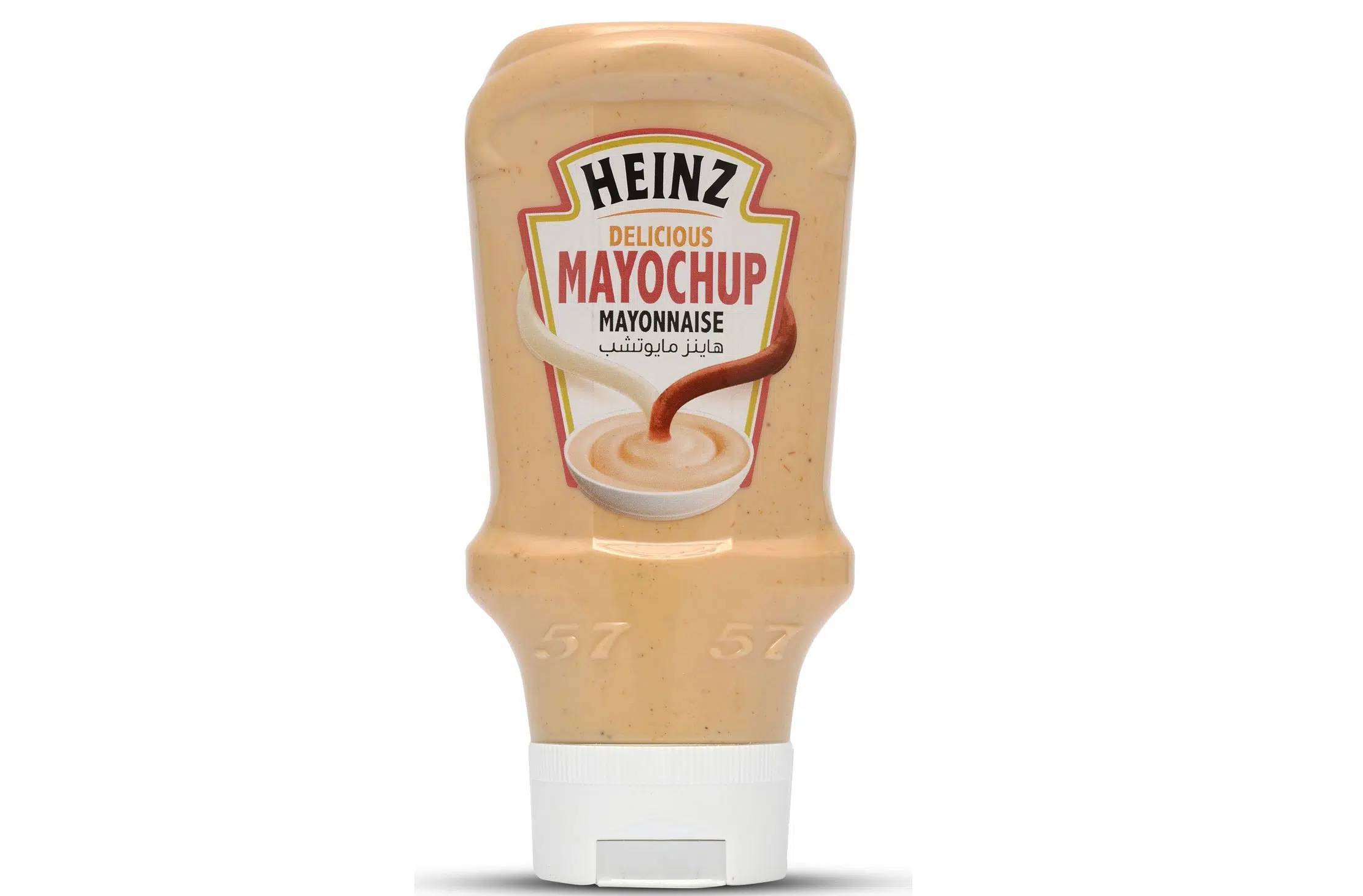 For years you or your friends have been doing it, mixing mayo and ketchup together and calling it "fry sauce". Some places have even served it and had their own special name for it, as they added in some extra spices to make it unique.
Fry Sauce fans, you may no longer have to mix your own, nor will you have to be subjected to a specific type of combination that may (or may not) fit your palate. There is one hitch though…while Heinz, the company that makes the ketchup we all know so well, has officially "divided the internet". Last night, Heinz Tweeted out a picture of a bottle of Mayochup and told everyone that if they received 500,000 votes on their Twitter page for Mayochup, they will release it to the public. Until then, it will remain off the shelves.
How cruel is that? They even have a video that demonstrates the percentages of ketchup to mayo that they are using. So are the voting is over 350,000 responses, with only 55% of those who have voted for Mayochup and 45% saying "no thank you"? This is truly a WTF moment! Why would you pass on something you haven't tried? It could be amazing.
I know, I am trying to sway your opinion…and I admit it, I am. (Sorry, not sorry)
This new internet controversy has divided everyone. No one it quite sure if this is #1) a real thing for consumers and a promotional hoax, or #2) if they even think they want it.
Here is where the rubber this the road, if you want to weigh in on, probably, the most important vote of our lifetime (ok, I am being a bit overly dramatic), you can click the link above in the pic and have your say and divide the internet even more.