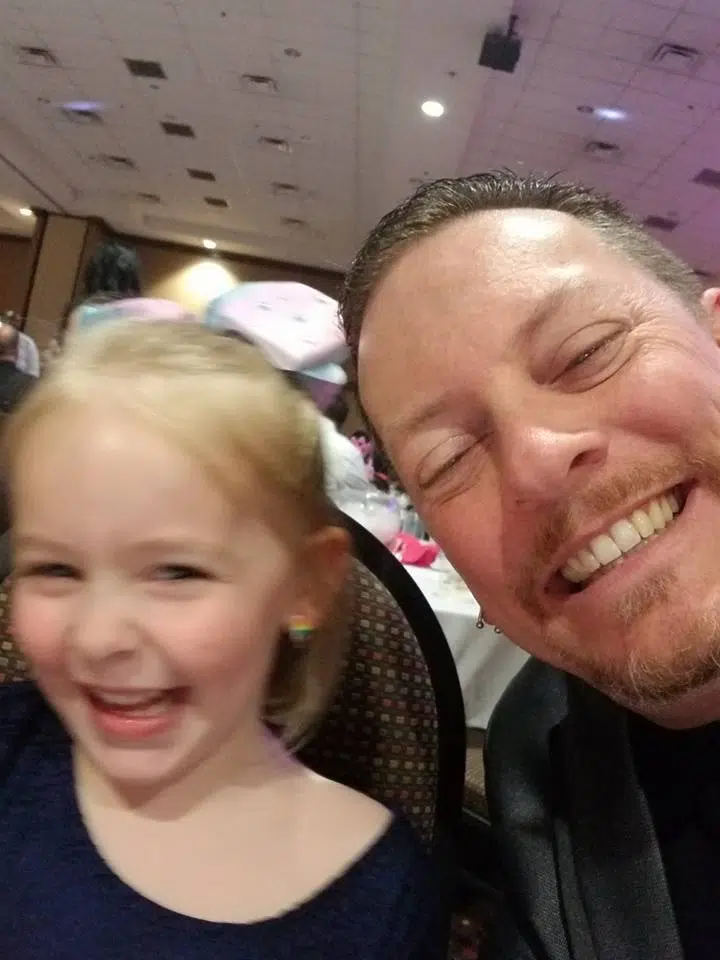 I don't talk about myself often, but I love being a Dad. And without sounding too braggadocios about it, I think I am pretty good at being a Dad. I also I think I have a couple of great kids. I also have a very special relationship with my children, individually. While there is a special bond between fathers and sons, there is also a special bond between fathers and daughters.
That being said, I have to give props, where it is due: #1 to the people who put together the Daddy Daughter Dance this past weekend. What a wonderful event. My daughter and I had a fantastic time. There was lots to do, fun crafts, things to win, thing to buy, food…and yes, the dancing. Lots of girls dancing together and with their fathers/grandfathers/step-fathers/strong male figures in their lives. It was so heart-warming to see these fathers, not only, take the time to be with their daughters, but to be present in the moment with their daughters.
That brings me to item #2: The dedication to making children feel special is essential. There is nothing better than seeing parents spending time with their children. One-on-one attention is so important. And sadly it doesn't happen as much as we would like in society.
To me, as a father, there is a deeper meaning when a father (or father-figure) can spend time with their daughter. Personally, I want my daughter to feel special. Know how a man is supposed to treat her and demonstrate what respect looks like. Not just listen to her when she speaks, but to look at her and appropriately respond to her. Encourage her to pursue her passions and be independent. I also want her to know, that she can be and should be the woman she wants to be.
The Daddy Daughter Dance has a greater significance for these young ladies than they understand. The bond between Father (and Father-figures) and Daughters is strengthened and that is ALWAYS a good thing. Years to come, they will understand. Until then, let them be young.
Thanks to all the men who exemplified what it means to be a strong male figure in the life of these young ladies.