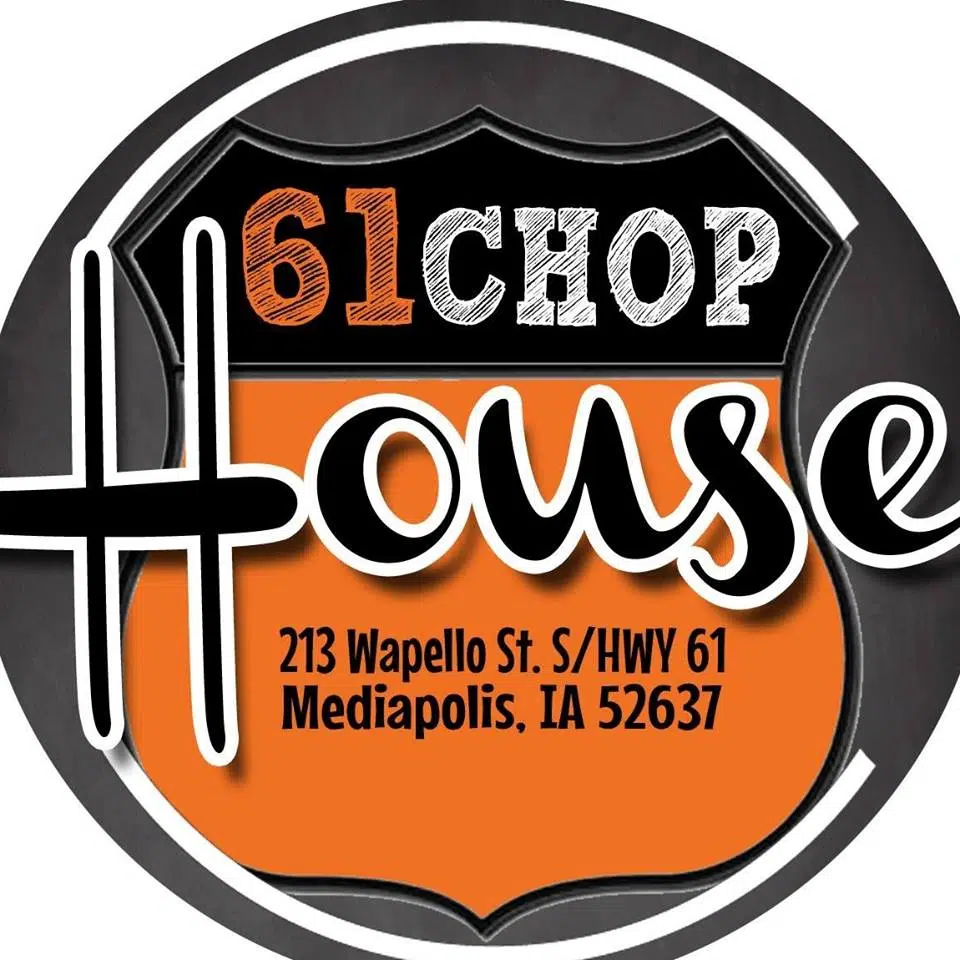 First off, my family and I like to eat out often, so we are a bit more critical of food and service. This weekend, my wife and I had "date night" and we went to 61 Chop House in Mediapolis and I think we have a new favorite place to eat.
If Mediapolis isn't on your radar for dining out, you may want to add it to the list and set your GPS to 61 Chop House.
My wife and I started off with a personal favorite, no matter where we go, the Spinach Artichoke dip. This was a nice way to get introduced to 61 Chop House. The dip was flavorful, but the bread that was served with it, had some amazing flavor and complimented the dip with an exceptional combination of flavors.  (You can get tortilla chips to dip with it, as well. The chips are good, but not like the bread, OMG!)
I will be the first to admit, I love Cajun Spice (and lots of it), so finding a place that can put some heat on their food in Iowa can be a bit of a challenge. But I ordered up the Restaurant Week Special for $15, the Jambalaya Pasta, and I was thrilled at the flavor. The waitress even told me I could ask for them to add more Cajun Spice, so I told them to "load me up"…and they did!!!! I would recommend this in a second. While they use noodles instead of rice, the noodles were made perfectly, slightly al dente, the shrimp was plump and juicy and the chicken fell apart perfectly. Then you add in the Cajun spice and cream sauce that it was all tossed in, was fantastic. They also have garlic bread to garnish, which is worth trying.
The challenge in a lot of places, for some strange reason, is how to cook a steak. When you ask for Medium Rare or Medium, it seems a lot of places give you Medium Well to Well Done. Not at 61 Chop House. My wife always orders steak and it was cooked to perfection! They added some garlic butter on top and the mixed veggies were steamed to excellence.
Make a trip out to 61 Chop House, it is worth the drive, if you don't live in Mediapolis, the food and service from Alyssa made for a very nice date night with my wife. We got away from it all, had a nice meal and were treated very well. We will be back. Next time, we bring the kids.