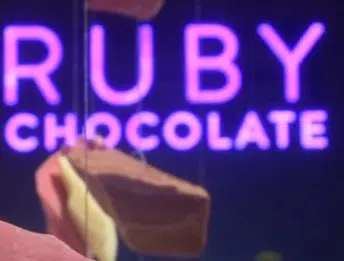 Don't call it Pink Chocolate!
Looks like a Swiss company has elevated chocolate to a new level. We have white chocolate, semi-sweet chocolate, dark chocolate, milk chocolate and many other variations, but since the advent of white chocolate, no one has raised the bar in 80 years.
About 13 years ago scientists stumbled on the Ruby Cocao, which is a pink version of the normal Cocao plant used in chocolate. This plant is found in Brazil, The Ivory Coast and Ecuador. The great part, unlike white chocolate, this cocao plant doesn't need any additives to make it it have it's Pink/Ruby color.
Here is a look at exactly what Ruby Chocolate is, besides just plain delicious.