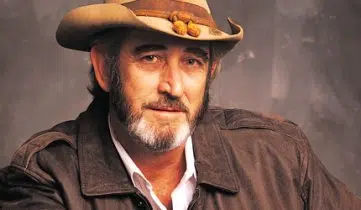 Friday, September 8th has not been a good day for Country Music.
It is with a heavy heart that we pass along that singer Don Williams has passed away at the age of 78.
Don was best known for his songs "I Believe in You", "It Must Be Love" and "Tulsa Time", among many others. The latter two were covered by Alan Jackson and Eric Clapton, respectively.
Don Williams Dead at 78 https://t.co/NdXgJ9kH1O

— TMZ (@TMZ) September 8, 2017
According to the reports, Don was not sick for long, but he passed away a short while ago.
Don Williams is survived by his wife of 57 years and his 2 children.
Please say a prayer for the family of Don Williams.